INDUSTRIAL PLANT SERVICES
ERI provides a variety of services to the industrial plant. Services include: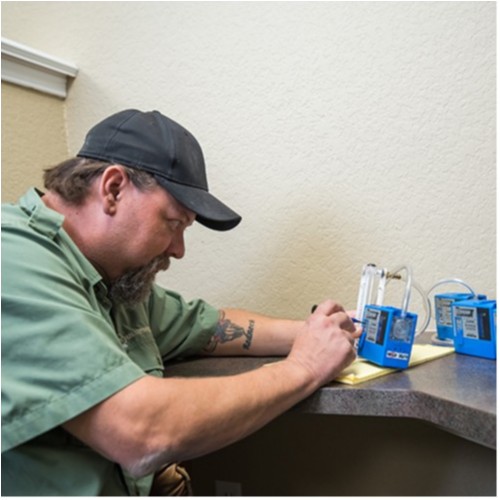 Asbestos surveys
Lead-based paint surveys
Wetlands delineation
Hazardous Materials Characterization Handling and Disposal
Well drill site silica air monitoring
NORM surveys
Safety plans
Spill Prevention Control and Countermeasures (SPCC) plans
Storm Water Pollution Prevention Plans (SWPPP)
National Pollution Discharge Elimination System (NPDES) permits
Noise surveys
CAD drafting
Long-term air monitoring for asbestos and lead abatement programs
Monthly, quarterly, and annual industrial hygiene surveys
Operation and Maintenance Plans
COMMERCIAL ENVIRONMENTAL SERVICES
ERI provides services for commercial properties. Services include:
HUD Noise Surveys
HUD Acceptable Separation Distance Studies
Hazardous Materials Characterization, Handling and Disposal, including unused inventory, old school laboratory inventory, and unknown stored materials on properties.
Lead in drinking water in schools
Legionella sampling for churches, medical facilities, and assisted living facilities
ASTM Property Condition Assessments to assist remote lenders and/or buyers of developed commercial properties
DEMOLITION CONSULTING
ERI provides evaluation, design, bidding and oversight of demolition projects. Many of the projects include the prior removal of hazardous materials (i.e. asbestos, lead, etc.). Design considerations include site safety, traffic safety, salvage values, waste reduction, as well as federal, state, and local permitting and notifications. We offer design/build or manager-at-risk services on demolition projects. All demolition design is an engineering service performed by Larry G. Snodgrass, P.E., and is covered under his seal.